Main Content
Visit employers and network with alumni to better understand the potential career paths of your interest through WFU's job shadowing opportunities. A job shadow consists of "shadowing" an alumnus/employer during a typical workday to develop career-related knowledge and skills.
Engage in career exploration as you sift through the beginning stages of choosing a major and thinking about potential career paths!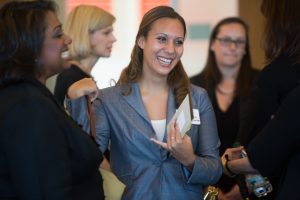 How do students apply?
The Job Shadow Program application is now closed. Please check back for updated information.
What will students do on a job shadow?
During a job shadow, students will have the opportunity to get a realistic understanding of a career field and company in action. Sample activities for a job shadow itinerary may include:
Observation of daily routine
Participation in meetings or presentations
Listening in on customer/conference calls
Facility tours
Speaking with a variety of employees in different departments
Lunch with your job shadow host and other employees