March '23 News
Whether your student is seeking a job or internship or thinking about graduate school or just wants to figure out their career direction, encourage them to take the following steps:
Get Help
Connect with a career coach to receive support in the search and develop a step-by-step plan.
Visit the OCPD in Reynolda Hall and drop in for assistance between 1:30 and 4:30 pm, Monday through Thursday. No appointment is necessary.
Network
Apply
It's not too late! There are still thousands of organizations looking for talented students for internships and full-time jobs. Students should be vigilant and active in applying to all types of opportunities that are of interest to them.
When students maintain updated profiles and search filters on Handshake (and other relevant job search sites they are using), the sites can automatically send them new opportunities, and recruiters can find and target students accurately.
If an employer reaches out to your student via Handshake, they should reply quickly and see where it leads. Most students are surprised to learn about great opportunities from employers that they were not aware of before.
Attend
The upcoming career education and networking opportunities are valuable for students in any major or class year. For seniors, some employers are still looking to fill full-time positions this year. For juniors and sophomores, some employers are actively looking to fill summer internship positions. And for first-year students, this is the best way for them to learn about different careers and organizations so that they're prepared for what's ahead and can figure out what they might be interested in – or not.
Please note that we are still accepting employer registrations, so please encourage your recruiters to check out these events and meet our talented Wake Forest students.
---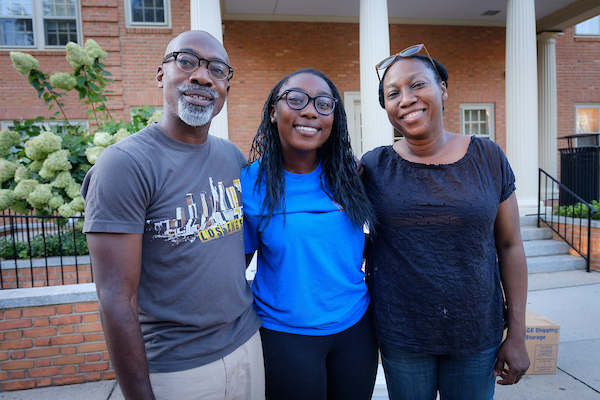 What can you do as a parent?
Parents play a critical role in their child's college experience and their decisions for the future. However, the world of work is quite different than 30, 20 or even 10 years ago. In order to give your student sound advice, it is essential for you to understand the environment, resources and opportunities available for your student. You can play an integral role as your student navigates through their time at Wake Forest and makes plans for their future.
Information for Parents & Families by Class
How can I guide my student through the college-to-career process?
You know the furniture assembly instructions that are impossible to follow especially when you have missing parts? Our Ready 7 process is not like that! We not only provide 7 achievable steps for students to follow, but also the tools and resources to complete them in order to be fully "career and life ready." As a supporter of your student, we are providing you with a Ready 7 guide which includes language on how to help your scholar navigate the process.