September '23 News
College Students
Is your senior about to embark on a job search or evaluating an offer from their summer employer? Or is your sophomore or junior planning ahead for next summer? Encourage your student to visit the OPCD to update their resume and LinkedIn and Handshake profiles, work on developing a plan for the upcoming career fair, or consult with a career coach to clarify their career interests or just begin the process even if they have no idea what they're interested in. Whatever the reason, suggest that your student schedule an appointment through Handshake or visit the OPCD during drop-in hours (Monday through Thursday, 1:30-4:30 p.m.).
School of Business Students
If your senior is considering a job offer, searching for a full-time role, or exploring graduate school options, or if your junior is looking for a summer internship in 2024, encourage them to contact the Market Readiness and Employment (MRE) team for assistance. Your student has already received a message from their MRE coach in the past two weeks, and the coaches are eager to support their efforts.
Job/Internship Search
As we head into the busy fall employer recruitment season, please encourage your student to become an active user of Handshake to stay updated on employer events, job/internship postings, and deadlines. New opportunities are posted every day. Students should be encouraged to apply early and often (over 50 applications should be the goal!) – and, most importantly, to cast a wider net for opportunities in the currently very competitive job market. Students often wait until the deadline to apply, but they miss out on opportunities as many employers remove their postings before the listed deadlines because they receive ample resumes.
---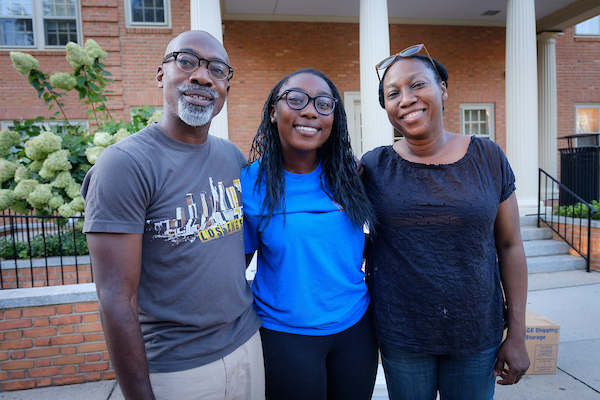 What can you do as a parent?
Parents play a critical role in their child's college experience and their decisions for the future. However, the world of work is quite different than 30, 20 or even 10 years ago. In order to give your student sound advice, it is essential for you to understand the environment, resources and opportunities available for your student. You can play an integral role as your student navigates through their time at Wake Forest and makes plans for their future.
Information for Parents & Families by Class
How can I guide my student through the college-to-career process?
You know the furniture assembly instructions that are impossible to follow especially when you have missing parts? Our Ready 7 process is not like that! We not only provide 7 achievable steps for students to follow, but also the tools and resources to complete them in order to be fully "career and life ready." As a supporter of your student, we are providing you with a Ready 7 guide which includes language on how to help your scholar navigate the process.