November '22 News
College Students
Does your student want to get a jump on the internship search? Here are a few tips to consider over break:
Encourage your student to update their resume using the pro tips on the OPCD resume page.
If your student is unsure about what they want, suggest they review information on the "Explore Careers" and "Explore Majors" page.
Would your student benefit from a helping hand? Or a bit of encouragement? Or finding good alumni connections? Have them schedule an appointment with a career coach.
School of Business Students
Is your student connected to their career coach in Market Readiness and Employment at the School of Business – especially if your student is abroad? If not, have them contact their career coach and develop the plan for their Summer 2023 (juniors) experience or post-graduation (seniors) destination. If they are unsure about who their career coach is, have them email Coach Mike Crespi at crespima@nullwfu.edu.
Financial Services recruiting for sophomores and first-year students has already begun. If your student is at all interested in this career path and industry, they should visit https://opcd.wfu.edu/ and scroll down to see the description of the Accounting and Finance Pathway. Click on the "Subscribe to Pathways" newsletter button and they will receive a weekly email with valuable, up-to-date opportunities, events, and information.
Encourage your students to hold informational interviews with professionals who are their fans, especially while on break. This could include family members, friends, neighbors, and their friends' families. These allies have a vested interest in helping your student to succeed. Information is available at https://opcd.wfu.edu/students/build-your-network/.
Recruiting
We currently have over 30,000 jobs/internships and 150+ employer virtual information sessions posted in Handshake. A large number of postings supports the findings of a recent NACE survey where employers indicated a plan to hire 14.7% more graduates from the Class of 2023 than they did from the Class of 2022. With this information, the Employer Relations team is already talking with organizations about their spring recruitment plans, and our first spring event is the annual Career Fair on Jan. 18.
As students finish out the semester, encourage them to stay attuned to Handshake and subscribe to any of our Career Pathways newsletters for opportunities and events. Meeting with a career coach to develop a plan and network for finding positions that align with their interests.
---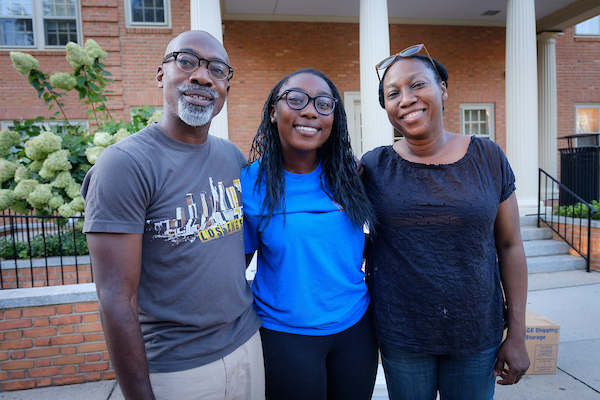 What can you do as a parent?
Parents play a critical role in their child's college experience and their decisions for the future. However, the world of work is quite different than 30, 20 or even 10 years ago. In order to give your student sound advice, it is essential for you to understand the environment, resources and opportunities available for your student. You can play an integral role as your student navigates through their time at Wake Forest and makes plans for their future.
Information for Parents & Families by Class
How can I guide my student through the college-to-career process?
You know the furniture assembly instructions that are impossible to follow especially when you have missing parts? Our Ready 7 process is not like that! We not only provide 7 achievable steps for students to follow, but also the tools and resources to complete them in order to be fully "career and life ready." As a supporter of your student, we are providing you with a Ready 7 guide which includes language on how to help your scholar navigate the process.