October '22 News
College Students
After the Career Fair in September, many seniors are applying for full-time jobs and landing interviews. OPCD coaches can help your student prepare by doing a mock interview – encourage your student to request an appointment with a coach.
Want to learn more about the OPCD and how to work with your student on their career development? Watch for an invitation to attend a webinar hosted by the OPCD later this semester! Sessions will be offered for all undergraduate class years and registration will be required.
School of Business Students
September has been a month for exploration, building relationships, networking, and learning about potential careers and roles. Multiple career-related sessions were held focused on
Consulting
Finance
Marketing
Is your student abroad? Many sessions have been recorded. Their designated career coach is here and can answer their questions and support their work as they move along on their professional journey. Schedule an appointment through Handshake or email the coach directly.
Depending on the interest(s) of your student, encourage them to join the appropriate student organizations, including, but not limited to the Consulting Club, Marketing Club, Finance Club, and Dow Jones Club.
Recruiting Events
After several on-campus university-wide recruitment events, organizations are now primarily focusing on in-person and virtual interviews. Events for students to participate in include:
Additionally, your student should be staying attuned to Handshake for opportunities (29,000+ currently posted) and employer events (250+ posted).
---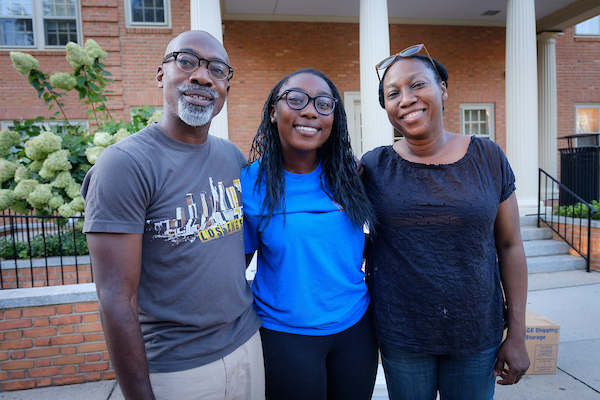 What can you do as a parent?
Parents play a critical role in their child's college experience and their decisions for the future. However, the world of work is quite different than 30, 20 or even 10 years ago. In order to give your student sound advice, it is essential for you to understand the environment, resources and opportunities available for your student. You can play an integral role as your student navigates through their time at Wake Forest and makes plans for their future.
Information for Parents & Families by Class
How can I guide my student through the college-to-career process?
You know the furniture assembly instructions that are impossible to follow especially when you have missing parts? Our Ready 7 process is not like that! We not only provide 7 achievable steps for students to follow, but also the tools and resources to complete them in order to be fully "career and life ready." As a supporter of your student, we are providing you with a Ready 7 guide which includes language on how to help your scholar navigate the process.