Ways to Recruit at Wake Forest University

---
What Is Employer Relations?
Employer Relations exists to help employers and students connect. We can help you arrange on-campus or virtual information events and interviews. We also provide a number of events where you can recruit students.
Our Team
We are all here to serve our students, and YOU. Feel free to reach out to any one of us for your off-campus and on-campus recruiting needs.
Graduate Schools
If you're from a graduate school looking for information and recruiting dates, please contact us below. We will be happy to assist you.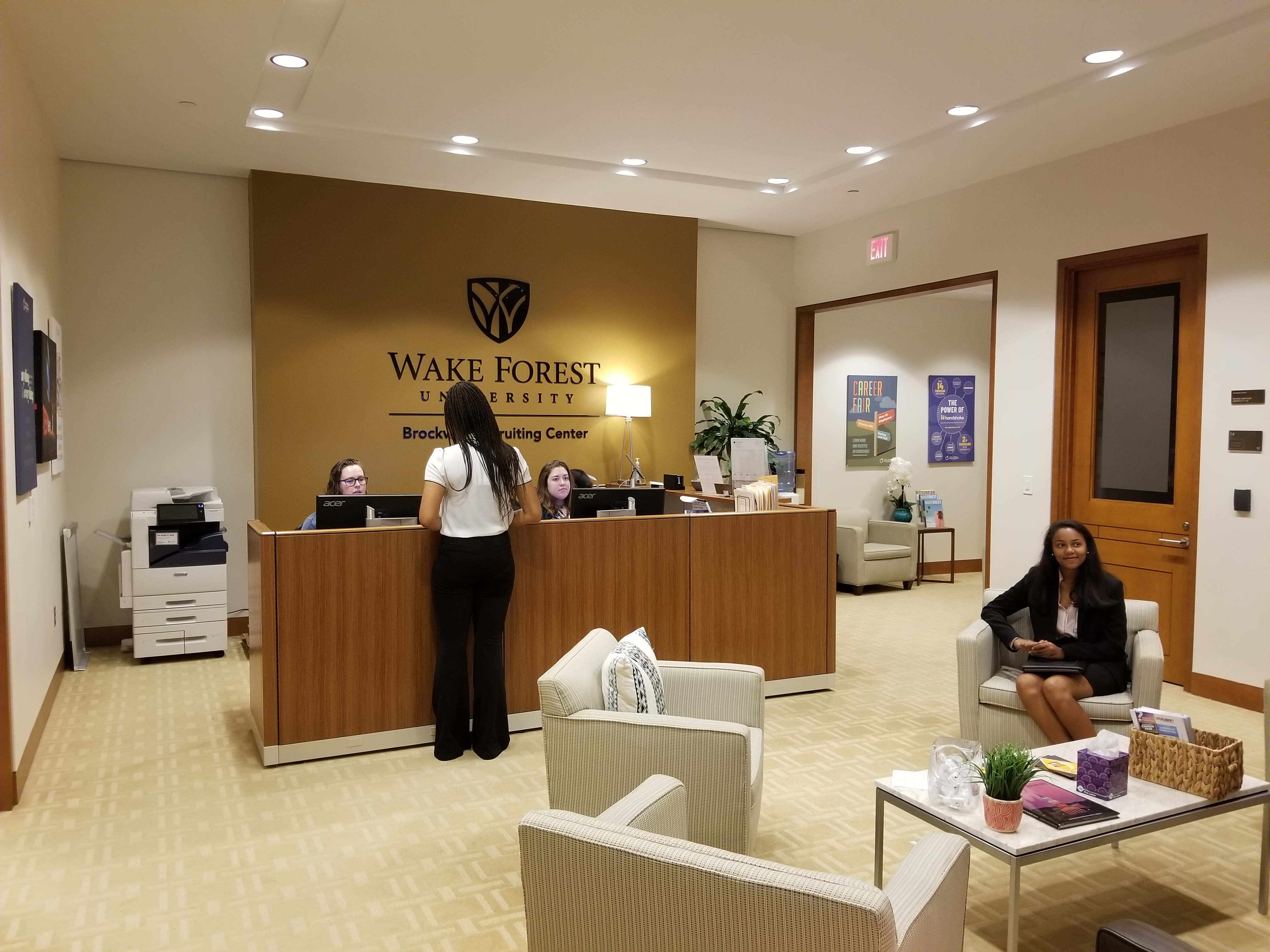 Consider the talent of Wake Forest
Thank you for considering Wake Forest students for your talent needs. Wake Forest University utilizes the Handshake system for student recruiting and event registration. Your organization may request a free account by clicking below. If you need assistance, access the Handshake Help Center here.
Visit Wake Forest

The Undergraduate College, or Wake Forest College, combines the intimacy of a small liberal arts school with the academic vitality of a research university..

In today's fiercely competitive marketplace, you are looking for students that can stand out from the crowd and contribute from day one. Find those candidates in WFU's School of Business.

As one of the engines of creativity at WFU, our hallmark is world-class scholarship fueled by an interdisciplinary, collaborative environment. Whether it's liberal arts of cutting edge biomedical innovation, we've got it all.

Wake Engineering is an innovative and integrated engineering program grounded in the liberal arts tradition. Wake Engineers share a common desire to positively impact the human experience.