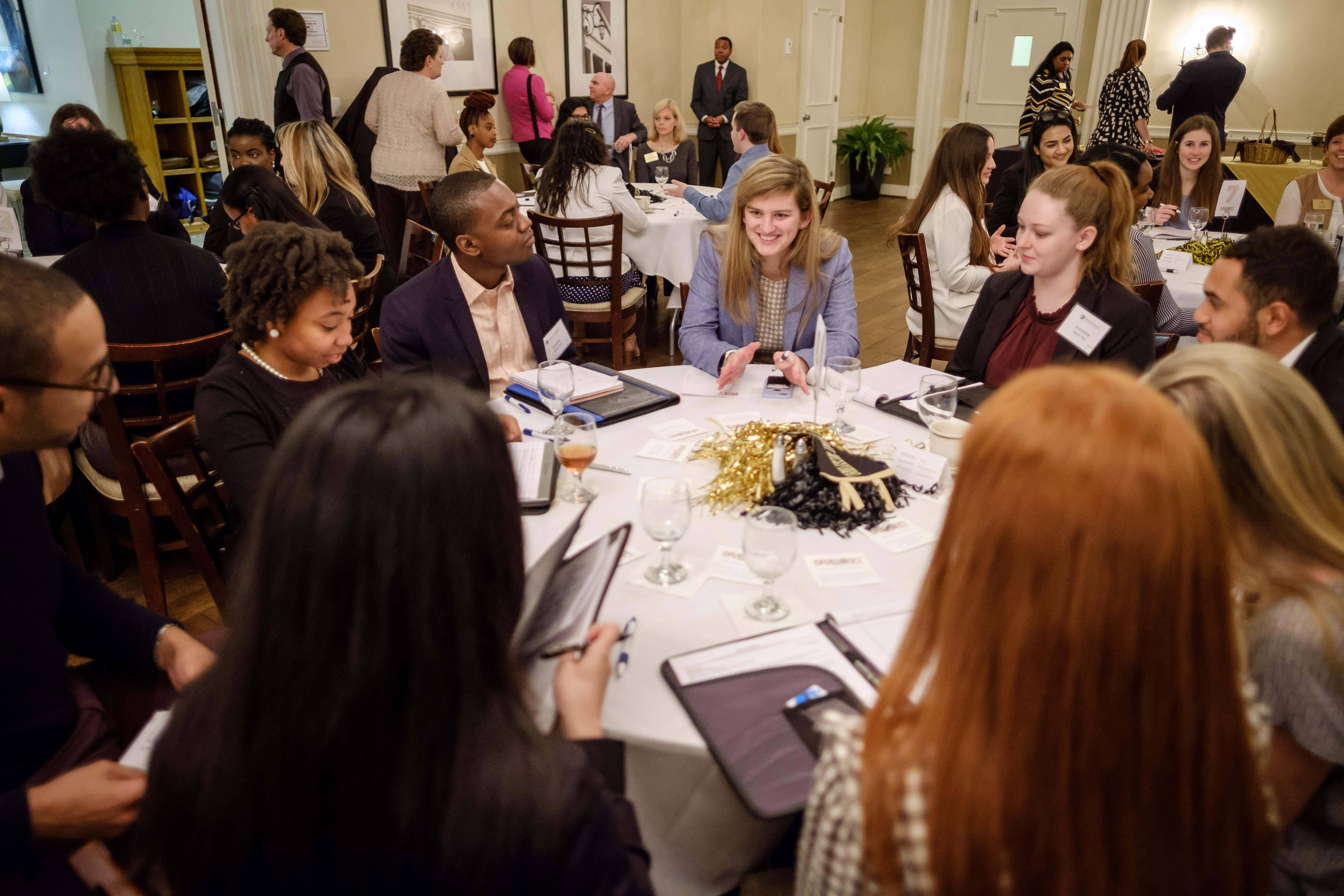 Cultivate Curiosity
Networking is all about discovering and utilizing connections between people and tapping into your circle of friends, family, professors, previous employers and Wake Forest Alumni. Remember, networking isn't about schmoozing or begging for a job. Be curious about the life of the person sitting across from you, and most importantly, be grateful.
80% of jobs are not posted online and are obtained through networking.
Why Network?
gain information and advice about a career field, industry or organization
learn more about possible job opportunities
connect with more people who are doing the things you want to do
build relationships with people who could be good life mentors
Find Networking Contacts
Steps you can take to find contacts to begin networking with.
Connect with an Identified Contact
How to communicate with an identified contact.
Informational Interviewing
Asking questions to gain information, not a job.
Here's how you start:
So, the question is this: How do you do the work of building a strong network that can help you at some unspecified time in the future?
The good news? It's pretty simple. Check out these words of wisdom from Allison McWilliams, Assistant Vice President for Mentoring and Alumni Personal & Career Development, Wake Forest University.
Your network is critical to both your current and future success. Below are five tips for building and maintaining your network, beginning today.
First, reflect on your goals, strengths and interests.
What are you working towards, either in your current role, or in the future? How can your current role or organization help to develop your skills and grow your strengths? What knowledge are you lacking about yourself? Take some time to write the answers to these questions down.
Second, take some time to assess your current strong and weak ties.
Your strong ties are those people who know you best, who most align with your values and beliefs, who are your constant champions and advocates and often will identify opportunities for you. Your weak ties are your looser connections, the people who diversify your network and your perspective, and those who can connect you to a broader range of opportunities, but may not necessarily do so of their own volition.
Third, create a regular practice of curiosity conversations.
These are informational interviews, without the pressure of feeling like you're asking for anything other than the other person's time. Look around your organization and identify individuals you don't know very well. Every other week, ask one of these people to have coffee, with the purpose of learning about his or her path, challenges and successes, and lessons learned.
Fourth, grow your resume and your network with experiences.
Look for opportunities to volunteer, join boards, join social networks, and other experiences that expose you to a broader universe of people.
Finally, be sure to cultivate your network.
You can't let your network sit dormant and then expect it to work for you. Cultivation is key.
---
Other Resources
Career Core by Kaplan
Career Core by Kaplan is free to Wake Forest University students. The courses are taught by our very own Wake Forest professor Heidi Robinson and spotlighted Wake Forest students.