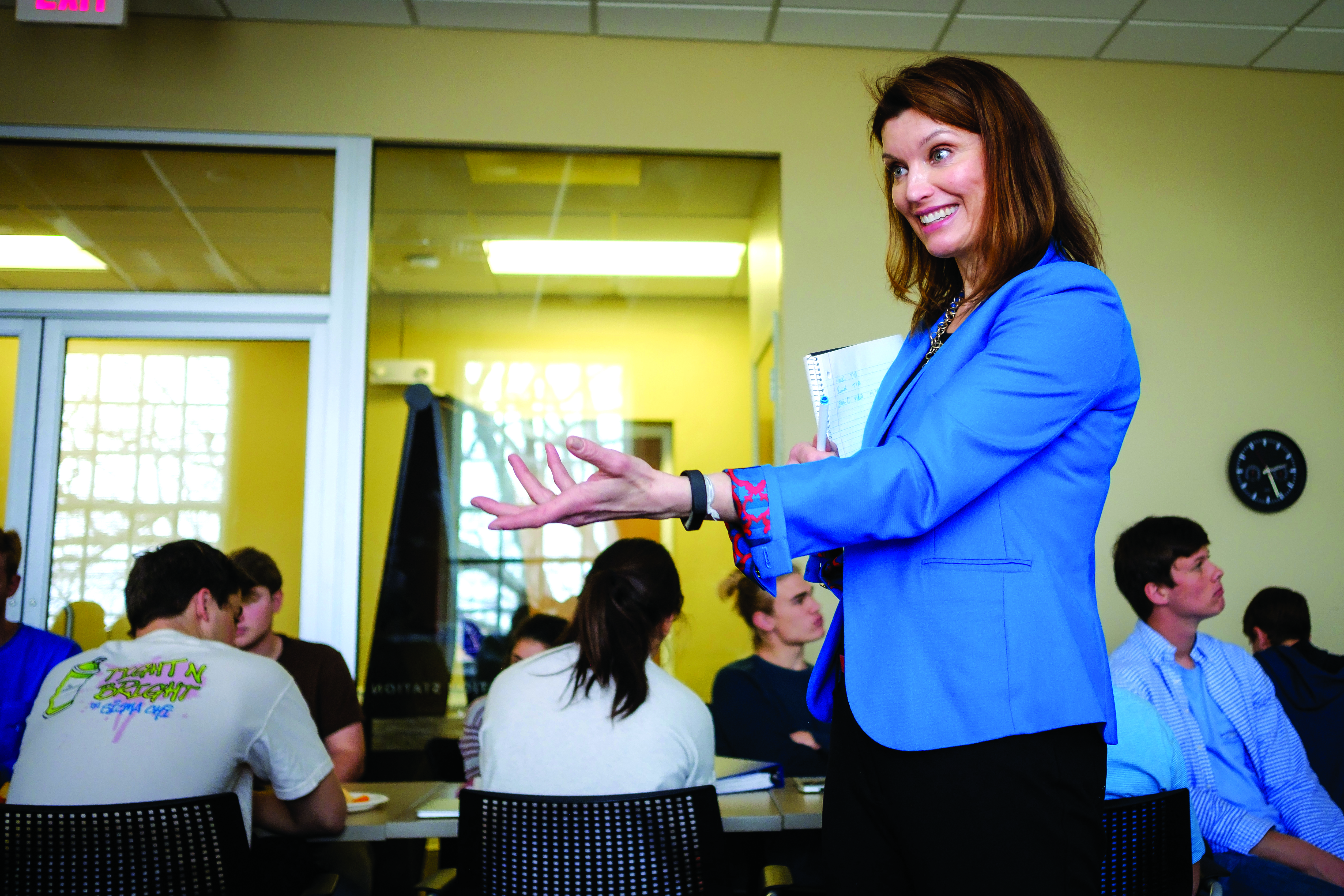 Explore… for credit!
Discover your path to life after Wake
You heard that right. Receive course credit to explore your personal strengths and characteristics, as well as goals and values to better understand your future's direction. In these courses, you will receive hands-on experience, personal discovery, as well as professional and life tools to guide you on a meaningful, fulfilling path from college-to-career.
"This course not only taught me a lot about networking and about myself, it brought out my inner potential and it has given me courage to face any task at hand with no hesitation. Now, I have no doubt in my mind I can do anything I put my mind to."

J. Orent – '18
List of College-to-Career Courses
Identify your strengths, interests, and beliefs.
EDU 120: Personal Framework for Career Exploration
Understand your personal strengths, interests, and beliefs, which strengthen your ability to make sound decisions
Consider your values and the influences that have helped you attain your current goals
Explore majors and how they relate to careers
Consider the elements of the lifestyle you wish to have in the future
1.5 credits for this half-semester course
Open to all students after their first semester of their first-year, and is encouraged for second-year students
Need to figure out which internships or careers to pursue?
EDU 220: Options in the World of Work
Connect who you are to careers that energize you, build your personal branding tools so you can apply, learn to connect with and build professional relationships with people who can bridge you to opportunities
If this is important to you, this is your course
GREAT for rising sophomores trying to determine major and choose an internship path for next year.
Are you ready for your career search?
EDU 299: Career Planning
Get ready for the fall career and internship search
Explore careers, build a professional and perfect resume, polish or develop your interview skills and learn to connect and build professional relationships
This Summer II course will take you through these steps including workshops to refine and practice your skills and complete the personal branding tools you need for your job, graduate school or internship search.
Do you know how to sell yourself on paper and in person?
EDU 320: Strategic Job Search
Create professional documents that help them communicate your unique set of skills and experience to employers: resumes, cover letters and an online image
Practice the personal skills to effectively communicate and sell yourself in person: interviewing, networking and understanding the motivation behind interview questions
Develop time-tested skills and techniques that will help you be employable throughout your life
1.5 credits, half-semester course
How to flourish in work and life
EDU 360: Professional and Life Skills
Consider the concept of a holistic life which includes work, avocations and addressing personal needs
Learn practical aspects of an independent life: personal budgeting, choosing health and insurance benefits and considering basic financial planning
Explore how "pro-humanitate" will inform your personal and professional life and the kinds of skills you will need in the workplace to demonstrate professional integrity and competency as well as an understanding of employer expectations
1.5 credits