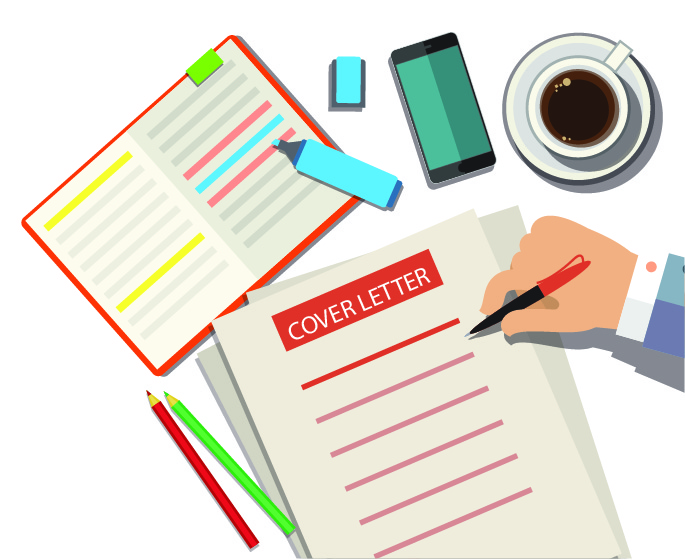 What Is a Cover Letter?
A cover letter tells a bit of a story and emphasizes key words that prove you are a candidate for the job. And not just any story… Your story. And that's an important one to tell. Here's where to start.
---
Step 1: Know what it is and what it is not
What is a Cover Letter?
A cover letter is a one-page story, directed to a particular position or employer. Focus on starting with a compelling hook and captivating content, highlighting how you can benefit the company (not how they can benefit you!) Emphasize the skills you have that match what they're looking for… and you'll impress your future employer enough to choose you for the interview!
What is NOT a Cover Letter?
A cover letter is not copying and pasting your resume into a one-page paper. Remember, it's telling a story that emphasizes your professional value. Steer clear of re-listing your accomplishments and college organizations. This is the chance to share more about you. The why behind what you do, and the impact you hope to have!
Step 2: Think Before You Write
A cover letter is a bit more direct than a resume. Use the cover letter as a tool to highlight your specific experiences that match what the employer is looking for – as well as how you can bring value to them through the talents and skills you already have. Similar to the resume skill-developing questions, ask yourself these before you start.
Did I explain how I learned about the opening and what interests me in what the organization does well? (paragraph one)
Have I tied my experiences to the goals, skills for the position that demonstrate my research and "fit" for this opportunity including key words, verbs, skills listed in posting?
Have I used language in my cover letter that "matches" the language in the opening or job description?
Have I made the case that I want to help them reach their goals and not that I want to use the opportunity to benefit me?
Step 3: Break it Down
Paragraph 1: This is your time to impress your reader, underline your interest, and show them you're a capable candidate. You know the company's mission and you want to get on board. Here's what to highlight:
Name the position you're applying for, why you're interested, and what YOU can contribute to them. Finally, provide a sincere compliment that highlights your interest.
Paragraph 2: Now, here's the time to tell that story and highlight your experiences that match the job description. Share key experiences that align with their mission and make you a qualified candidate.
Indicate what you can do for the employer based on the position, and the organization's needs. Highlight key experiences, and weave them together to show you are qualified.
Paragraph 3: Just like a college resume, this last paragraph will tie everything together. Give a summary of your qualifications, skills, and what you bring to this potential role. Then, state your next move.
Summarize the story of the qualifications and experiences you highlighted above. Make the employer aware of attachments, including resume and portfolio/writing samples. If the employer asks for salary requirements, do your homework using online resources and state your requirement or provide a range based on industry standards. Clearly state when you will follow up with a call or future email to see if they need more information and thank them for their consideration.
Step 4: Must-Do's
These guidelines will sharpen your story and increase your chance of being seriously considered for the position.
Address the letter to a specific person by name and title
Match the font style and size to your resume
Tailor your cover letter to the specific position and company
Highlight your specific experiences or skills that match what the employer is seeking
Focus on how you can benefit the company, not how they can benefit you
Step 5: Start With a Sample
---
Other Resources
Career Core by Kaplan
Career Core by Kaplan is free to Wake Forest University students. The courses are taught by our very own Wake Forest professor Heidi Robinson and spotlighted Wake Forest students.