Main Content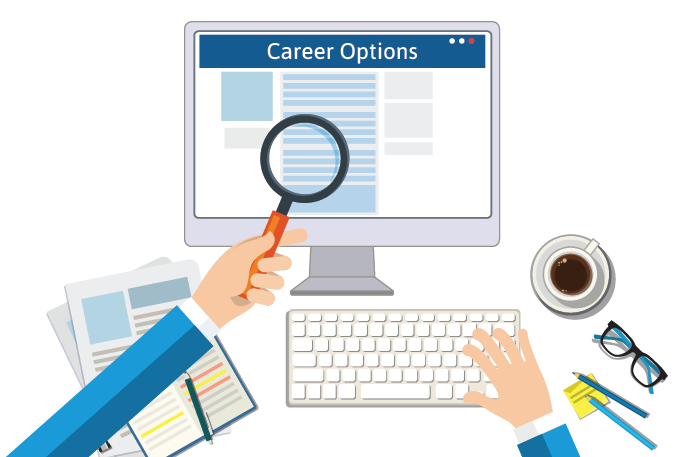 Taking the First Steps.
Starting a job search can be overwhelming, right? If you're having trouble on how to narrow down your search or even just get organized (the possibilities can be endless!), check out this Job Search Strategies Worksheet.
Before You Start: Have Your Personal Branding In-Check
Have your resume good to go
Set up your LinkedIn page
Complete your Handshake profile
Ways to Start Searching
Attend to Our Events
Career fairs, workshops, career treks, and networking nights are all ways you can work on your job hunt. Take a look at a list of our events and attend some that you feel will will be beneficial.
Drop-in the Office
Every Day from 9-5pm EST you can stop by our office to have you questions answered.
OPCD – 230 Reynolda Hall
Search the Sites
Some job search are better than others. See our top pics where you should be looking for employment.
Helpful Tips
Stay Organized
Find a well-targeted job can be labor intensive, and also hard to keep up with. Use this Networking Tracking Tool to help you keep all of your opportunities and contacts in order.
Prepare and Practice
When it comes to interviews remember to prepare and practice. Prepare by researching the company and the position. Practice by scheduling a mock interview with a career counselor or practice on your own time with interview stream.
Using social media for your job search
It may be something you're on daily, so why not use it for job hunting.
Ready to Apply?
Get your resume and cover letter in shape.
Ready to Interview?
Practice makes perfect, and we're here to get you there.
Making the Decision
Before proceeding to the following financial resources, create a free account on CashCourse using your WFU email address.
CashCourse offers resources to compare job offers. Analyze your estimated paycheck to determine your salary after payroll deductions (i.e. take-home pay). You need to compare cost of living for the cities in which you want to live after graduation.
To evaluate the salary you've been offered begin by using the NACE salary calculator to determine what a reasonable salary for your position, location and experience would be. Next prepare a budget to determine your financial needs for that upcoming year.